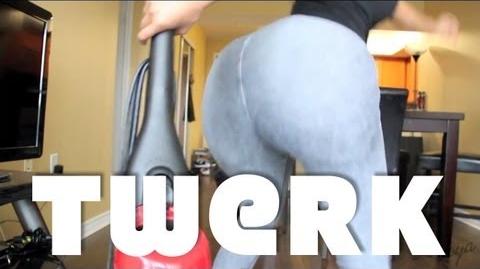 When Twerking, keep the following things in mind.
Edit
Twerking is an art form, and like all art forms, it takes practice to perfect.
When Twerking, you may notice that others begin to twerk around you; this is a normal reaction.
Once you have completed the steps to Twerking, the action will continue without interruption. Be warned.
Ad blocker interference detected!
Wikia is a free-to-use site that makes money from advertising. We have a modified experience for viewers using ad blockers

Wikia is not accessible if you've made further modifications. Remove the custom ad blocker rule(s) and the page will load as expected.