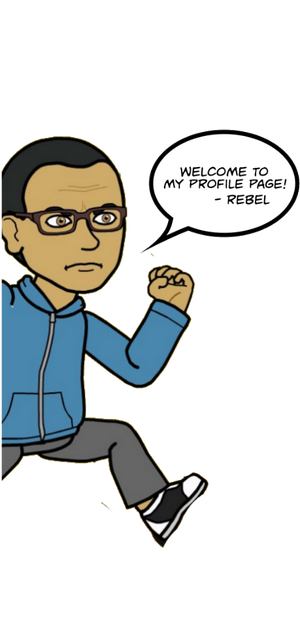 What's up, betches, it's ya gurl Trae, and I'm a twerker in effect. <3
Rebel is a badass... he knows how to twerk. He keeps it 100 and he is irresistible. Mkay? I go by Rebel, Trizzy, Rebel of Destruction, T to the Rae, Trae Bae, and Rebel Marx.  <3 I'm a rebel, a twerkmin, I'm 15 going on 16, single (again), I'm bisexual, flirtatious, a helpless romantic. I am currently romantically interested in someone, but they don't know. I am Rated R, Loud and Unapologetic. I'm a person that will say what they feel even if it goes wrong, I'm the type of person that has a good heart and will be there for anyone who needs it. I am the founder of the Glee Wiki Twerk Team and one of the baddest betches here. 
 I'm only human. I'm no superhero.
Ad blocker interference detected!
Wikia is a free-to-use site that makes money from advertising. We have a modified experience for viewers using ad blockers

Wikia is not accessible if you've made further modifications. Remove the custom ad blocker rule(s) and the page will load as expected.